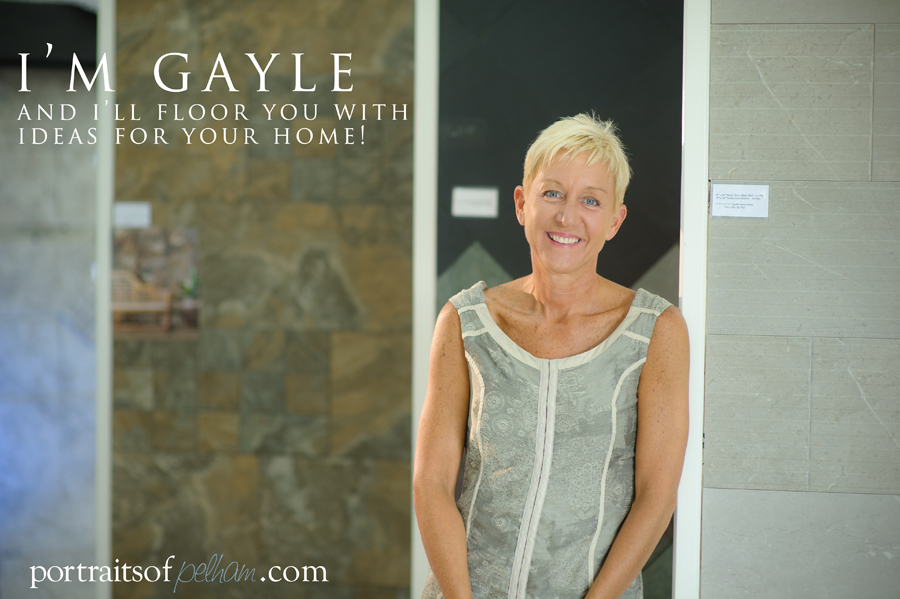 Email: gaylestartilec1@bellnet.ca
Web: www.startilecentre.com
Phone: (905) 892-5756
What business achievement are you most proud of?
I am proud of the reputation Star Tile has built as an importer of unique tiles from Spain, Italy and elsewhere, and by ensuring high standards for skilled installation. Personally, I am most proud of the results we achieve with customers who desire to create unique spaces: from kitchens to bathrooms, complete new homes, commercial spaces and more.
What is one interesting fact about yourself that not many people would know?
I'm happiest in my vegetable garden. I love to experiment with new varieties and share the harvest. There is nothing like the taste of fresh produce! And yes I thoroughly enjoy cooking what I grow!
Where do you go/what do you do to unwind?
Outside. Walking and exercising – give me fresh air and the sounds of nature
What three words would you use to describe Pelham?
A refreshingly friendly community.
What is your favourite part about running a business in Pelham?
My favorite part of running a business, which I do jointly with my brother Darryl, is the relationships that develop. These include the thirty members of the Star Tile team, clients and local businesses. Many relationships have developed in working with others to give back to the community through Rotary, the Fonthill Bandshell Concert Series, Pelham Business Association and Christmas in Pelham.
In Pelham, where is your favourite place to … 
Eat?
I love our wide variety of restaurants but have a particular weakness for Lazy Loon's fish n chips
Exercise?
With the 'girls' in our Pelham Ladies Volleyball league
Relax?
The country roads, be it on my bike or in my SUV taking a leisurely Sunday drive.
Drink?
I adore the variety of teas at Café on Main
Listen to music?
The Fonthill Bandshell from June to September on Thursday nights.
Read the morning paper?
Oh! To have time to read the morning paper!!