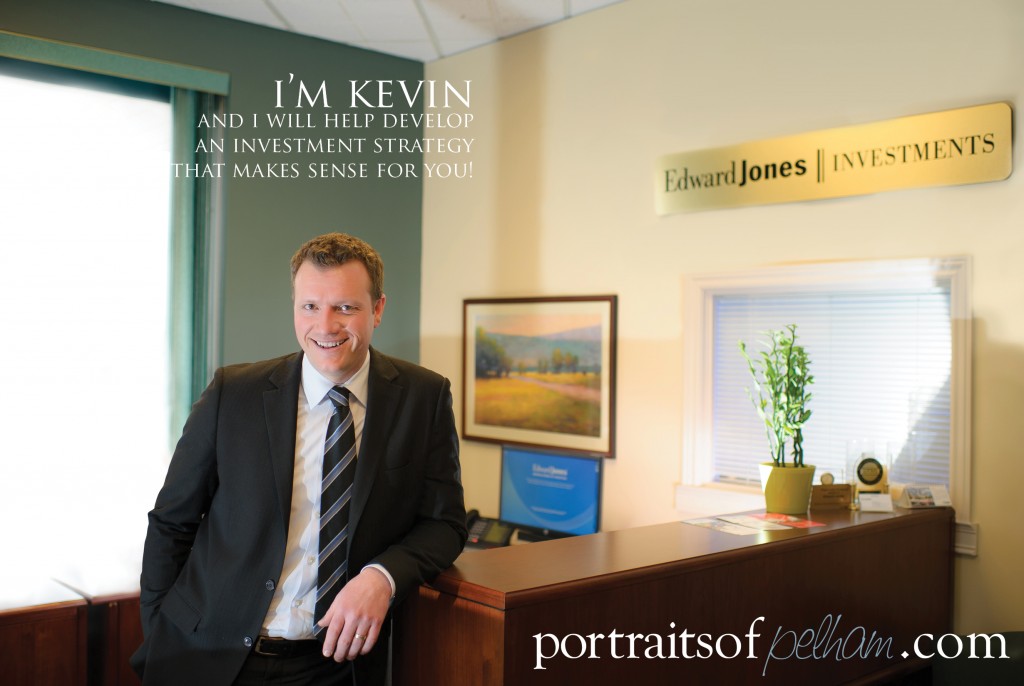 Phone: (905) 892-9930
Email: kevin.bolibruck@edwardjones.com
Web: www.edwardjones.com
What business achievement are you most proud of? 
As a Pelham resident and business operator, I am proud to be leading the Edward Jones office in Fonthill as a Financial Advisor.  It has allowed me to support local businesses, community initiatives and fulfill my passion of helping provide personalized service and investment strategies for clients to achieve their financial goals, particularly during this crucial time.
Where do you go or what do you do to unwind? 
My wife thinks that I need to do more of this, however I do realize the importance of spending quality time with family and friends and taking care of myself physically, mentally and spiritually.  I enjoy walking Pelham Road at dawn to unwind and attending church.
What two words would you use to describe Pelham?
Friendly, Unique and Educated
What is your favourite part about running a business in Pelham?
The opportunity to be able to help meet the financial goals of my neighbours.
Tell us one interesting fact about yourself that not many people would know
I was a professional hockey player for 15 years prior to completing my Masters in Business and joining the financial services industry. I am also a member of the Pelham Library Board, Fonthill Rotary and Kiwanis Club.
In Pelham, where is your favourite place to … 
Eat?
Cafe on Main
Drink?
MyPlace
Listen to Music?
The Urban
Exercise?
Kwik Fit Niagara
Read the Morning Paper?
My Office