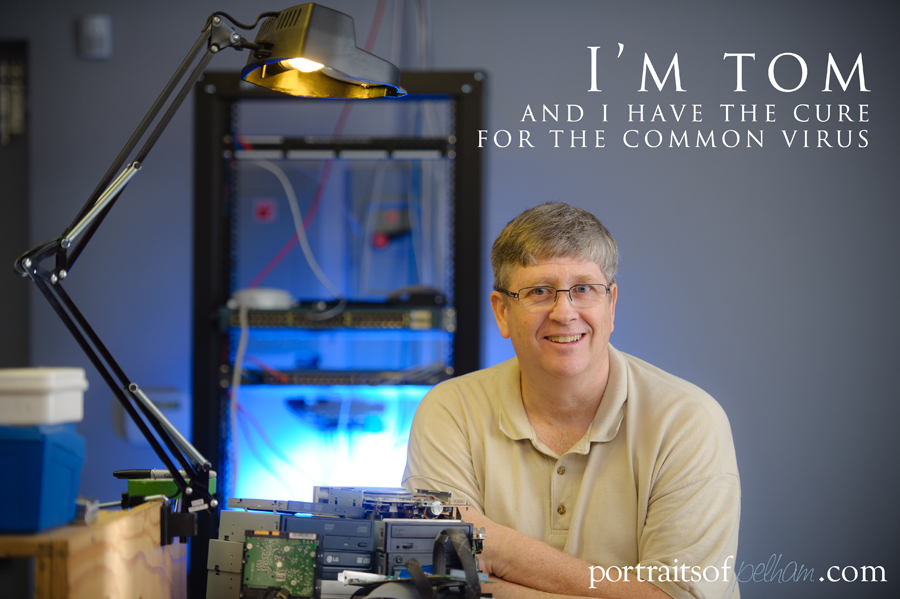 Email: tom@yourtech.ca
Web: www.yourtech.ca
Phone: 905-892-4000
What business achievement are you most proud of?
I opened a new retail store about 1.5 years ago in Fonthill. After a few years of saying "I should open a store", I decided it would not happen if I waited until I was totally ready. We opened in 2010 and have not looked back.
What is one interesting fact about yourself that not many people would know?
In 2006, I rode my bike around Lake Ontario.
Where do you go/what do you do to unwind?
I have two very demanding dogs that I enjoy. I also am an amateur photographer.
What three words would you use to describe Pelham?
Friendly, quaint, picturesque
What is your favourite part about running a business in Pelham?
I love the people!
In Pelham, where is your favourite place to … 
Relax?
Home in the backyard
Eat?
Zest
Exercise?
Fonthill Fitness
Listen to music?
I love the concerts at the bandshell
Read the morning paper?
In my office on the computer