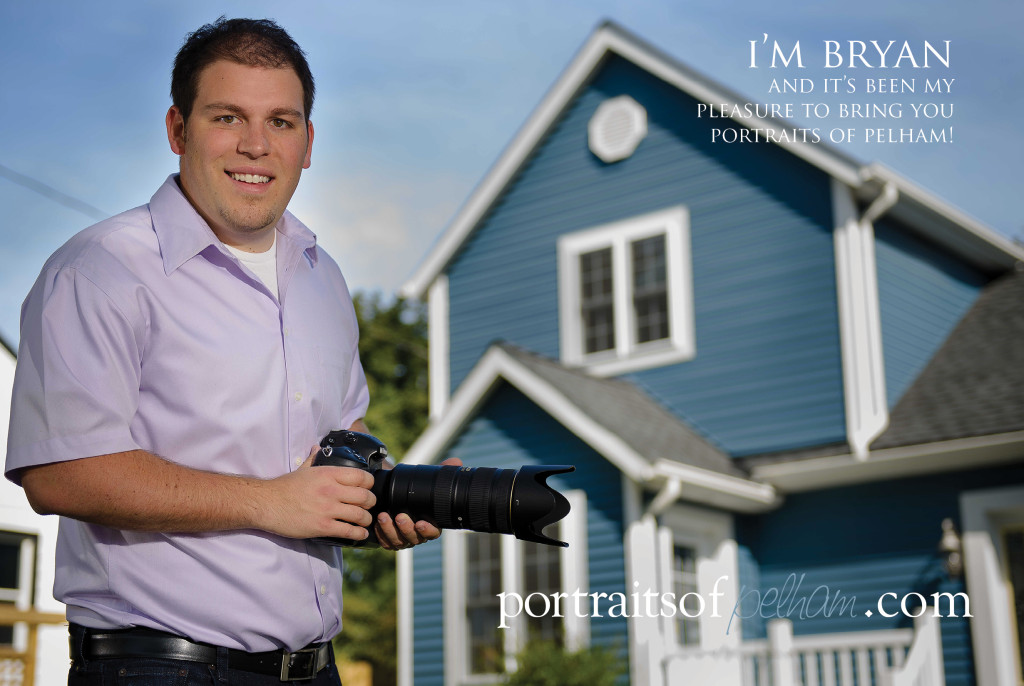 Phone: (289) 897-9523
E-mail: bryan@bcapphoto.com
Web: www.bcapphoto.com

What business achievement are you most proud of? 
Being the youngest photographer in Canada to receive their Craftsman of Photographic Arts by the Professional Photographers of Canada in 2010.
Where do you go or what do you do to unwind? 
My backyard oasis!
What two words would you use to describe Pelham?
Community, Friendly, Refined
What is your favourite part about working for a business in Pelham?
I love the small-town feel of Pelham – seeing clients and colleagues out and about around town, and the camaraderie that everyone has
Tell us one interesting fact about yourself that not many people would know
In Grade 11, I was in the top 10 finalists for a board-wide high school entrepreneur competition. I haven't fallen out of love with entrepreneurship ever since.
In Pelham, where is your favourite place to … 
Eat?
My Place and Gelato Village
Relax?
Walks around downtown Fonthill
Drink?
Mossimos
Listen to Music?
Bandshell on Thursday nights
Exercise?
Kwik Fit
Read the Morning Paper?
My living room